Welcome to the enchanting Laguna Beach Club Resort, strategically nestled along the pristine shores of the renowned Klong Dao Beach on Ko Lanta. Our idyllic location sets the stage for an unforgettable escape, where the powdery white sands meet the crystal-clear waters of the Andaman Sea.
At Laguna Beach Club Resort, we take pride in offering a diverse range of accommodations tailored to suit the preferences of individual holiday travelers. Whether you're a solo adventurer, part of a bustling family, or a couple seeking a romantic retreat, we have thoughtfully crafted spaces to meet your unique needs.
Our accommodation options span a spectrum of styles, ensuring that every guest finds their perfect haven. From cozy standard bungalows and well-appointed hotel rooms surrounded by lush gardens to opulent penthouses with unparalleled sea views, our resort provides a spectrum of choices for discerning travelers. Imagine waking up to the gentle sound of waves, with the panoramic vista of the Andaman Sea and the distant allure of the Phi-Phi Islands greeting you each morning.
For those seeking an extra touch of luxury, we are delighted to introduce our beachfront bungalow featuring a private jacuzzi—an indulgent haven where you can pamper yourself amidst the tropical paradise that surrounds you. With a total of 36 meticulously designed units, our resort ensures a blend of comfort, style, and an intimate connection with the natural beauty of Ko Lanta.
Whether you choose to unwind by the poolside, stroll along the beach at sunset, or embark on adventures exploring the vibrant local culture, Laguna Beach Club Resort is your gateway to an unparalleled island experience. Immerse yourself in the tranquility of our surroundings, relish the warm hospitality of our staff, and create lasting memories at our seaside oasis. Your journey to relaxation and rejuvenation begins here, where every detail has been crafted to make your stay a harmonious symphony of comfort and beauty.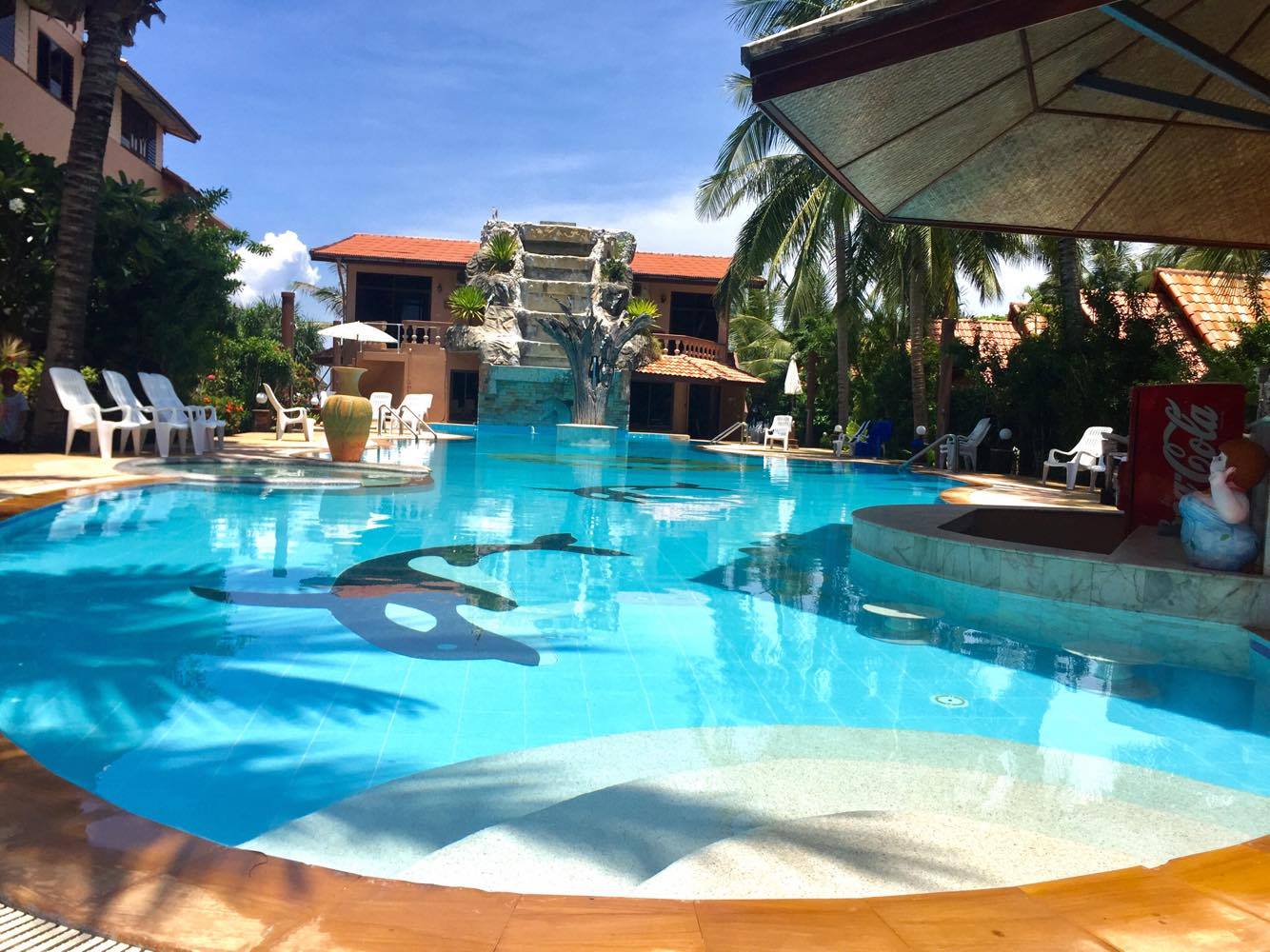 Your journey starts here, there is a Paradise waiting for you !
When you see this sign, you are home!

Find out more about us on Tripadvisor